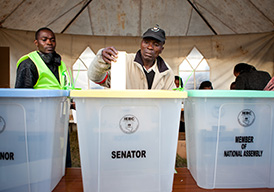 Recognition

Political Participation

Land Rights

Cultural Rights

Education Rights

Treaty Rights

Language Rights
Students will learn the best research sources for information on
issues relevant to indigenous peoples and learn how to research the topic using various scholarly sources.
Africa
Asia, including the South Pacific
Central Americs
Europe
North America
South America
Indigeneous People's Political Activity in the U.N. Framework
Working Group on Indigenous Populations

Permanent Forum on Indigenous Issues

International Labor Organization

UN Environmental Programme
Leecy Barnett
Contact Info
First Floor Library next to Information Desk.
Phone: 561-237-7059
Send Email