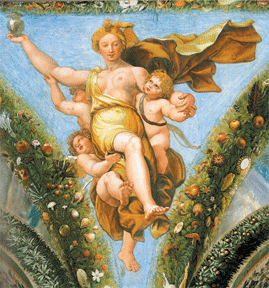 Traditional story of ostensibly historical events that serves to unfold part of the worldview of a people or explain a practice, belief, or natural phenomenon. Myths relate the events, conditions, and deeds of gods or superhuman beings that are outside ordinary human life and yet basic to it.... A culture's myths are usually closely related to its religious beliefs and rituals.
"myth." Britannica Concise Encyclopedia. Chicago: Encyclopaedia Britannica, 2009. Credo Reference. Web. 11 May 2012.
Information Literacy Learning Outcomes
Learn the steps to create a cohesive and coherent research paper. (Your Position Paper and Annotated Bibliography contribute to the final Research Paper.)

Identify the purpose and audience of potential information sources - popular vs. scholarly.

Recognize prejudice, deception, or manipulation in information sources.

Understand the importance of recording all pertinent citation information for future reference.
Leecy Barnett
Contact Info
First Floor Library next to Information Desk.
Phone: 561-237-7059
Send Email