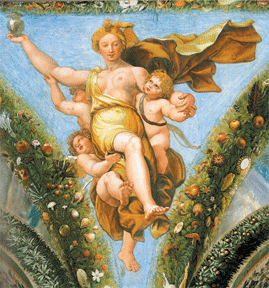 Myth: A traditional story, typically involving supernatural beings or forces, which embodies and provides an explanation, aetiology [cause], or justification for something such as the early history of a society, a religious belief or ritual, or a natural phenomenon.
Definition found using Oxford English Dictionary Online.
Information Literacy Learning Outcomes
Learn the steps to create a cohesive and coherent research paper. (Your Position Paper and Annotated Bibliography contribute to the final Research Paper.)

Identify the purpose and audience of potential information sources - popular vs. scholarly.

Recognize prejudice, deception, or manipulation in information sources.

Understand the importance of recording all pertinent citation information for future reference.